ITI Bahadurgarh Welcomes You
Admission Drive
Registration for online Admission will start from16th September 30th September. To know more Click here...
Plantation Drive
Plantation day was celebrated in ITI Bahadurgarh in which Principal and other ITI staff had planted.
Convocation Day
Convocation day was celebrated in ITI Bahadurgarh and the diploma certificate had been awarded to students.
Republic Day
Republic Day was celebrated in ITI Bahadurgarh where principal and other staff had taken part in flag ceremony
Important Links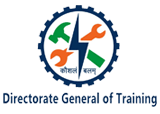 The Directorate General of Training (DGT) in Ministry of Skill Development and Entrepreneurship is the apex organisation for development and coordination at National level for the programmes relating to vocational training including Women's Vocational Training. Digital Learning Initiatives by DGT-MSDE.The trainees of Industrial Training Institutes (ITIs), continue to learn and upgrade  their knowledge and skills during the period of stay safe
The Department of Skill Development and Industrial Training, Haryana is imparting skill-based training to the unemployed youth of the state through the network of 172 Govt. ITIs (139 (Co-Ed.) GITIs and 33 GITIs for Women) and 246 Private ITIs under Craftsman Training Scheme.

The National Council for Vocational Training, an advisory body, was set up by the Government of India in 1956 (the then National Council of Training in Vocational Trades—NCTVT). The Council has been entrusted with the responsibilities of prescribing standards and curricula for craftsmen training, advising the Government of India on the overall policy and programs, conducting All India Trade Tests and awarding National Trade Certificates.
Republic Day
Republic Day Celebration in ITI Bahadurgarh is a day where students, faculties and staff pay tribute to the Nation and the freedom fighters of India. It honours the date on which the Constitution of India came into effect on 26 January 1950 replacing the Government of India Act as the governing document of India and thus, turning the nation into a newly formed republic.
Generally admissions/online admissions in ITI bahadurgarh took place in month of August. 

Student seeking for admission in ITI should check ITI Bahadurgarh Website in the month of August onwards. All relevant information about admission will be available on website. 
Steno Grapher (Eng/Hindi)
Covid 19
Due to 

covid

 -19 online classes are going on in Govt. ITIs.
0
Educational institutes/schools
Govt. ITI Bahadurgarh training institute located in Bahadurgarh and it in one of the best Government training institute of the Jhajjar district. It was my immense luck to be the part of ITI Bahadurgarh where I can grow. The entire faculty and department leaves no stone unturned to shape student's future. 
Amit
ITI Bahadurgarh has been a great contributor to the development of my personality. I have established my leadership, time management and team skills and have also been able to advance these skills to the whole new augment level. The infrastructure of ITI Bahadurgarh is one of the finest in Haryana.
Rajesh
My two years at ITI Bahadurgarh were great and a memory to cherish for lifetime. It was full of learning and grooming oneself. It gave me an opportunity to meet different kind of people and learned many things. I am thankful to all the faculties, mentors and placement cell.
Preeti
Fitter
Fitter Trade is available in ITI Bahadurgarh as DST (Dual System of Training)
Electrician
ElectricianTrade is available in ITI Bahadurgarh as DST (Dual System of Traning)
Electronic Mechanic
Electronic Mechanic is available in DST